Directed by : Steve Martino
Based on : "Peanuts" by Charles M. Schulz
Production companies : Blue Sky Studios
Distributed by : 20th Century Fox
Running time : 88 minutes
Country : United States
Language : English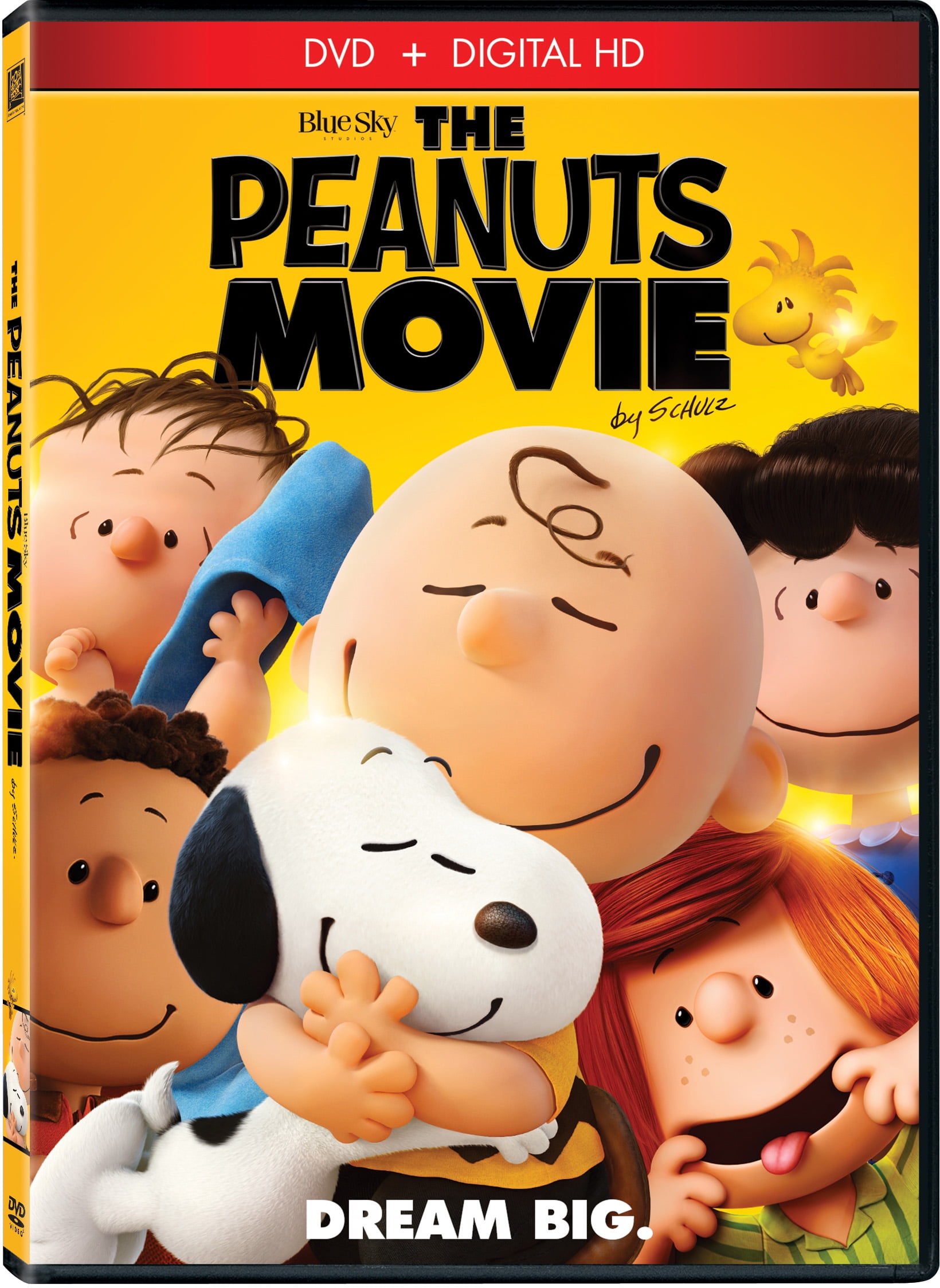 The Peanuts Movie, (or named "Snoopy and Charlie Brown: The Peanuts Movie" ) is a US 3D comedy animation released in 2015, adapted from Charles Schutz's Peanut comic. Produced by the Blue Sky Studio and distributed by the 20th Century Fox. The director is Steven Martino. The film is the 65th anniversary of Commemorative Comics and was released in the United States on November 6, 2015.
In the winter, Charlie Brown and his friends lived happily as usual. When it snows, everyone played ice hockey, and Charlie Brown, who got up late, flew his own kite, but failed as usual, then He practiced baseball with Snoopy and found that someone moved to the house opposite his home. He ran with everyone and saw a beautiful red hair girl.

Then Charlie Brown and his friends went to school, and Linus showed Charlie Brown his model airplane with the same model as Red Baron.Charlie Brown let the plane fly out of the window. Then the teacher said that the red-haired girl was in the same class as them. Charlie Brown's heart beat quickly, and then the teacher said they wanted to take the test. But Charlie Brown only had one minute left to complete the test paper because he only wanted to red-haired girls.He rushed to submit the papers with Peppermint Patty, and later rushed to scrutinize the signatures because both of them forgot to write their names. Then he introduced himself to the red-haired girl but was too nervous, so he ran to the medical room of the school and told the next child that he had a crush on the red-haired girl.

After school, he went to Lucy's counseling booth and asked her how to pursue a girl. Lucy gave him a "10 Ways to Be a Winner." Charlie Brown came back home and sneaked at the red-haired girl. Then his sister Sally noticed this. Snoopy proposed that Charlie Brown go to the red-haired girl's home to talk to her, but she still failed because she was not brave enough. Then Snoopy thought of a story about saving a lover from Manfred von Richthofen.

Then he heard from his sister that the school would have a talent show. So he worked hard to practice the magic. When he was in the talent show, the students were amazed at his appearance. Then, because his sister did not perform well, Charlie Brown decided to help her, but they all went to the campus newspaper because of this. He wants red-haired girls to know who he is. After returning home, Pambert Petty called and told him that she wanted him to make a cup cake for the winter dance a few weeks later. In the evening, Charlie Brown saw the red-haired girl like to dance and remembered the winter dance. He asked Snoopy to teach her to dance. After a while he learned how to dance and fantasized about his dancing with red-haired girls. At the winter dance, Charlie Brown accidentally messed up, so he couldn't dance with the red-haired girl.

Charlie Brown couldn't see the red-haired girl during class, and his good friend Nellis told him that she was coming back next Monday because her grandmother was sick. Then in the reading report of the duo, Charlie Brown draws a group and a group of red-haired girls.

Then the exam was published, and Charlie Brown received a hundred percent, becoming the first student in the school to get a hundred percent. I became a famous figure in the school. Lucy couldn't believe it and asked for a re-rating. Then Charlie Brown found that the reading report was due to be delivered next Monday. He went to the library to find Marcy and asked her which one was the greatest novel. Marcy told him that Tolstoy's War and Peace could help. He, then Charlie Brown came home and found that many people came to him to play, he refused, he read books day and night, whether in the bath, so he finished reading in two days. He couldn't write a 1,000-word reading report, but he saw the pen from the red-haired girl and decided to work hard.

On Monday morning, Charlie Brown saw the red-haired girl come back. He saw his sister made a lot of things about him and prepared to sell it to other students. At the morning meeting, the classmates and teachers gave him a star badge because of Charlie Brown's excellent performance and gave him the test paper. But Charlie Brown found that the test paper was not his, so he apologized honestly and publicly, saying that it was actually sent to Berminte Petty. They signed each other's names in the other's examination papers when they signed the signature, and then one lost. go with. When he was in a hurry, Nellis came to comfort him and said that he had the opportunity to read the report. Charlie Brown showed the reading report to Niles, saying that he could not remember one word now. Suddenly the reading report was blown up by the wind and the model plane was crushed. Charlie Brown is very sad.

The time goes to the last day of the semester, and the summer pen pals are selected in the class. The red-haired girl volunteered to become a pen pal with Charlie Brown. Charlie Brown felt very confused, but he immediately went to school and everyone left. Later, when he took the courage to go to the red-haired girl's house and asked her why she chose him as a pen pal, the red-haired girl said that the red-haired girl was going to the summer camp, but the school bus had not yet opened. Charlie Brown gave up because he had everything against him, but a kite let him fly over people. He ran along the kite to the school bus. Others saw him and he was surprised by his successful kite flying. He managed to arrive and asked the red-haired girl why he chose him (a ghostless) to be a pen pal. She said that Charlie Brown she saw was a funny, caring and courageous avenger. Charlie Brown returned the red-haired girl's pen to her. The red-haired girl said she would send a letter to her. Charlie Brown happily bid farewell to the red-haired girl. Everyone is happy to throw Charlie Brown.

Then, Lucy and Charlie Brown, as usual, Lucy helped American football to play Charlie Brown. Lucy said that because he is a "fun, caring, brave" person, this time he will not take the ball away again. In the end she still took the ball away because he was a good deceiver.